Big River Steel is the owner of the most modern steel mill in Northern America. The plant was built by the SMS Group, the leading supplier of solutions for the global steel industry. SMS completed the whole investment, including the supply of mechanical and electrical installations as well as automation systems.
Development of the Manufacturing Execution and Planning system
As long-standing partner of the SMS Group Macrix has been tasked with the development of the MES 4.0 system (Manufacturing Execution and Planning System).
Control of multiple plants
The system is responsible for planning and tracking all production processes. It gives controls the work of the different components of the factory.
Quality Control
The system is responsible for quality control during every phase of production.
Our team of specialists collaborated closely with engineers from the SMS Group and Big River Steel, basing the project management on Agile methodologies.

Apart from standard programing platforms (.Net, among others), we also used the tools developed by Macrix: the Yucon PRO configurator enables the mill technologists to adjust the manufacturing without the need of halting the production. A friendly interface allows for making changes without software knowledge. ProconTEL, in turn – a framework dedicated to distributed systems – is a basis for communication between the MES system and lower levels of automation.

Our specialists participated in all phases of mill commissioning. Currently we are supplying the technical support for the MES.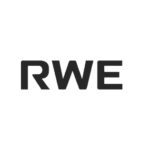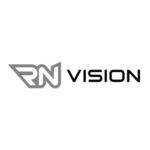 For several years now, a multi-member team of Macrix GmbH has been a competent and reliable partner in software development and commissioning for the digitalization of the opencast mine.
RN-Vision offers motorsports customers around the world a professional, intuitive and user-friendly analysis tool. With Macrix, we have an experienced partner at our side who supports us in both hardware production and software design. Together we design innovative products and solutions for our customers.