BMW Driving Experience is one of the most prestigious trackday events. Participants have the possibility of testing out BMW models from an exclusive M series on 15 international racetracks. The events take place under the supervision of professional instructors who assist drivers in improving their driving skills.
Deployment of the
Race Navigator
In 2018 BMW decided to equip the Driving Experience with the Race Navigator devices co-created by Macrix – a unique tool facilitating full data recording together with videos and a subsequent racetrack driving analysis.
RN Event Management System
As part of the project, Macrix delivered dedicated software solutions that are tailored towards the requirements of the BMW Driving Experience. The RN Event Management System automatically manages participant data and allows instructors to quickly access racetrack recordings of individual participants.
RN Analyzer App
Additionally, the already-existing mobile application for driving analysis, the RN Analyzer, has been expanded with new functions created especially for BMW.
Thanks to the scalability of the system, the implementation of the RN Event Management System was easy and could have been completed in a short period of time. At the same time, our developers started to tailor the mobile application RN Analyzer to the client's needs.
Together with the BMW team we decided to use the Agile methodology. In short iterations we have been implementing new and fully functional versions of the RN Analyzer and RN Event Management System. For our client it translated into an immediate benefit of enabling the BMW Driving Experience participants to use the new possibilities even before the project completion. With every version the application has been expanded with new functions.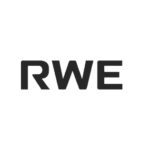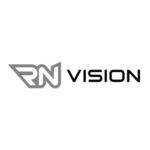 For several years now, a multi-member team of Macrix GmbH has been a competent and reliable partner in software development and commissioning for the digitalization of the opencast mine.
RN-Vision offers motorsports customers around the world a professional, intuitive and user-friendly analysis tool. With Macrix, we have an experienced partner at our side who supports us in both hardware production and software design. Together we design innovative products and solutions for our customers.